Phone and Text Contact Info
Available from 8am-11pm 7 days a week

(Please Note: Check with the court to see if they will accept an Online VIP) 
Welcome to ABC DUI Online.  We're a family owned, Nevada company offering online DUI classes.  We firmly believe in treating people fairly.  The total cost of our course is $98. There are no hidden fees and our service includes mailing your Certificate of Completion to the courts, your attorney and you within 24 hours of completing the course. We provide the excellent customer support from 8:00 am to 11:00 pm seven days a week at (775) 329-2888.  We created ABC DUI Online and we will always answer the phone, not an answering service.  ABC DUI Online is licensed by the Nevada DMV and meets all Level l / 8-hour court requirements.  You are able to log in and out 24 hours a day. We are located in Reno, Nevada but mail the certificates all across the country.
We guarantee you will pass.
Our goal is to take the stress out of your DUI court requirements

Certified and Licensed by the Nevada DMV / Approved for the Nevada State Courts
____________________________________________________________________________________________
Everyone makes mistakes. Its part of being human. But, the fact that you have received a Level One DUI doesn't mean you should be punished by being forced to sit through a boringly painful and expensive class.   We hope that when you complete this course,  you will agree that the content was interesting and presented in an enjoyable form and that time passed by quickly.  The feedback from former students has been very positive. We hope you will agree.
Thank you.
Stephen and Brandon Shaw
The Authors of ABC DUI Online
If you're looking for an online traffic school instead, we recommend our sister company American Traffic School of Nevada priced at just $19.
We also offer a high quality, online Teen Driver Ed course for $45.
  What do you really see when you hover over this rotating circle?
  Look close.  To see the reality, watch and follow one dot.
  Now what do your see?
  What you think you see on the road, isn't always what think you see.
Recommended

DUI Attorney
We are proud to be part of Buy Local / Reno-Sparks Co-Op.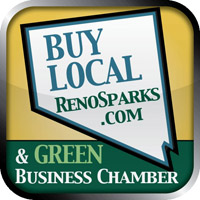 ABC DUI Online School is affordable, fast paced and engaging  Our course meets all 8 hour Level I Nevada Court Requirements We mail your Certificate of Completion to the courts Certificate of Completion emailed to you Is easy to use, navigate and easy to complete Live support is as close as your phone Works with Tablets/Smart phones You CANNOT FAIL this course!